Student & Kids Tracking System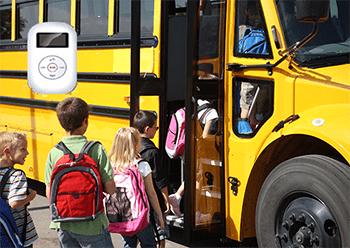 As a responsible parent we know that it is almost impossible to keep watch on your children 24 hours a day. But now we believe its ease the minds of working mothers and fathers everywhere to track their kids by Personal Tracking System.
Sonik GPS fleet tracking systems provides the ability to optimize routing and incorporate real time operational needs while the fleet is on the move. The anytime-anywhere, internet enabled fleet tracking & management solution by Sonik GPS offers all this and much more.
Sonik Personal Tracking System Helps You Protect Your Children Accountable

Your kids are out for playing in garden and you are not having sufficient time to watch them every time.
Your kids got delay to reach home by School and you are getting worry about them.
Something happens to them as accident, which you will not know for a long time as they are not able to contact you in emergency.
Everyday is the same situation as you are not with them and you can't take care of them every time.
Now Imagine they have Personal tracker with them. You are relaxed at your home doing your work.
Get emergency alerts like SOS button, Geo Fence, Calling from Tracker etc. Which will help you to stop worrying about them.