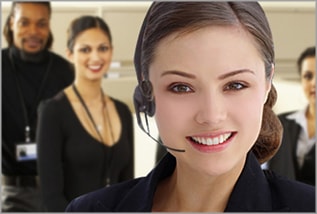 Buy the Best GPS Tracker Software
GPS tracking software is something not everyone is well acquainted with, especially when it comes to the technical aspect of it. People tend to buy whatever the company sells to them. Sometimes, when they see a cheap GPS tracker device, they purchase it without a second thought. It is only after using it for a few days do they realize that the hardware or software they purchased was faulty or filled with bugs. Most of the times people are not technical enough to be able to check the quality of the tracking device, as a result of which they are tricked into buying something which is not effective for their business in the long run.
Why It Is Necessary to Check Before Buying a GPS Tracker
More than 80% of the GPS tracking providers are nothing but traders. All they do is import products from overseas at cheap prices and selling them to customers at a much higher rate. Since most of the customers are not capable of checking the quality of the GPS vehicle tracking system, they end up purchasing whatever these traders sell to them. Most of these scheming traders do not even offer any after sales service to the customers.
Few Things to Check Before Buying GPS Tracking Software
With proper research and knowledge about the company from whom the GPS tracking hardware or software is being purchased, customers can get the best for their money. It is advisable to check quite a few things before shelling out a substantial amount of money for GPS tracking system.
We Recommand you to ensure below Important checks before buying any GPS Product and Services:

Check whether the GPS tracking company has its own proprietary hardware, software, infrastructure, engineers, etc.
Look into their development history to see if they are capable of upgrading their software and hardware
Another very important consideration is the security of data of the customers; see if the company has its own dedicated servers
If the company does not own all the necessary copyrights for its hardware and software, there is no guarantee that the customers will be benefited in future
Having a dedicated team of support and service staff is a mark of robust after sales service
Some companies use proxies and domains to redirect customers to Chinese servers, which can be a major security threat; servers located in USA or UK on the other hand can provide consistent uptime and hence better performance
See if the company is certified and has proper establishment in this field
The company should not be another trader looking to make quick money by importing cheap products from abroad and selling them to customers
Onsite technical support is also an important factor for customers


Sonik GPS is a reputed GPS tracking manufacturer in India which checks all the above points. We have a history of serving a lot of clients all over the globe, and since we own all the copyrights of our hardware and software, we can provide clients with the best tracking solutions.