SNK-368SG
Tracker for all kind of Vehicles
SNK-368SG Water Resistance (IP66-67)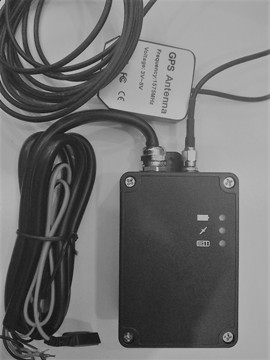 SNK368SG gps tracker is a GPS/GPRS based tracking device specially designed for all kind of vehicles. Tracker is waterproof (IP66). Tracker has built-in terminals of GPS (global positioning system) module and GSM communication module, which are used for getting the location
data and send it to authorized phone number via SMS, and tracking through free maps Google Earth or Google Map; If your mobile phone is smart
phone and opened with GPRS service, it is more convenient to see location of the tracker on smart phone by setting the SMS location format to be
Google Link.
At the same time, the GPRS data can be sent to the Internet server, which can realize the checking, monitoring and managing of the tracker
on computer.
TRACKER has the following features and functions:
Waterproof (IP66)
Tracking by SMS/GPRS (TCP/UDP)
Tracking regularly
Support setting 3 authorized cell phone numbers
Power saving mode
Authorized number
Real time tracking
Over speed alarm
Geo-fence
Vibration alarm
Low battery alarm
No GPS signal alarm
Data Logger
2 digital outputs, 3 digital inputs and 2 analog inputs
External power connected/disconnected alarm
| | |
| --- | --- |
| Items | Specification |
| Power Supply | DC 7-24V/3A |
| Backup Battery | Rechargeable 750 mAh battery (3.7V) |
| Normal Power Consumption | 50mA/h |
| Dimension | 83 mm X 59 mm X 35 mm |
| Weight | 100g |
| Operating Temperature | -20°C to +55°C |
| Humidity | 5% to 95% Non-condensing |
| GSM Module | Quad Band GSM 850/900/1800/1900Mhz |
| GPS Chipset | GPS+Glonass/SkyTraq chipset |
| GPS Sensitivity | -165 Db |
| GPS Frequency | L1, 1575.42 MHz; L2,1610MHZ |
| C/A Code | 1.023 MHz chip rate |
| Channels | 167 channels |
| Position Accuracy | < 10 M CEP |
| Velocity Accuracy | 0.1 M/S |
| Time Accuracy | 1 us synchronized to GPS time |
| Reacquisition | 0.1 s (average) |
| Hot Start | 1 sec., average |
| Cold Start | 37 sec., average |
| Altitude Limit | 18,000 meters (Max.: 60,000 feet) |
| Velocity Limit | 515 m/s (max: 1000 knots) |
| Acceleration Limit | Less than 4g |