Track the location of a commercial vehicle, personal car or any moving vehicle using the GPS system. Especially installed to keep track of vehicle fleets, vehicle tracking ensures that the vehicles are being used properly and that they can be recovered in the event they are stolen.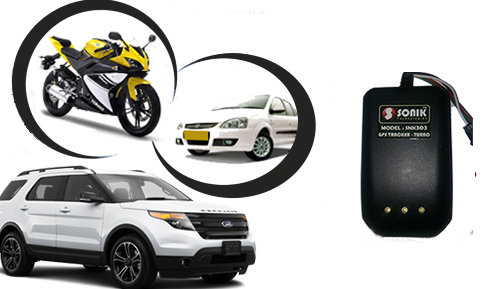 Many systems also combine a communications component such as cellular or satellite transmitters to communicate the vehicle's location to a remote user. Vehicle information can be viewed on electronic maps via the Internet or specialized software.
Features

Real time Monitoring by Internet or Mobile Phone
Geo-Fence: Sends alert if moves out of the restricted area
Stop & Restart by SMS command
Internal Battery Back Up( 4-5 HRS.)
History watching facility of your vehicle
Facility to track your vehicle on Google Map
INSTANTLY LOCATE ANYONE ANYWHERE
USE A CELL PHONE, TABLET OR COMPUTER
Benefits

Works where other systems fail.
Can be discreetly mounted under vehicle.
Geo-Fence alerts you when vehicle arrives or departs a predetermined area.
Available to approximately 98% of the US population.
Supports simultaneous multiple case management.
Device functionality alerts (coverage & battery life).